Atec Crazee Trout
It.№:

Atec Crazee Trout
Print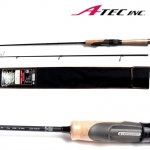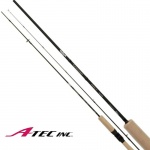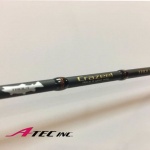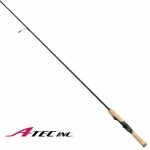 Unavailable
Free shipping
for orders over 150 € maximum weight 2 kg.
Add to Favorites
Your favourite products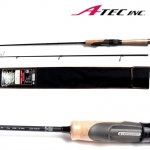 Versions
Information
Low weight, thin blank, high sensitivity of the tip and ease of casting - these are just some of the advantages that this series of light spinnings will win you over.
The real challenge in this style of fishing is the high accuracy when casting, as it works with very light lures. Using the best practices in the production of light tackle, the Japanese company has guaranteed high efficiency and lack of fatigue.
Rod Atec Crazee Trout 432L
Lenght: 

1.29 m / 4'3''

Sections: 2

Transport lenght: 67.5 cm

Weight: 60 

g

Top diameter: 1.1 mm

Butt diameter: 6.5 mm 

Lure weight: 1 g - 7

 g
Line test: 

2 lb

 - 6 lb
Rod Atec Crazee Trout 532L
Lenght: 

1.60 m / 5'3''

Sections: 2

Transport lenght: 82.5 cm

Weight: 65 

g

Top diameter: 1.1 mm

Butt diameter: 7.0 mm 

Lure weight: 1 g - 7

 g
Line test: 

2 lb

 - 6 lb
Rod Atec Crazee Trout 602L
Lenght: 

1.83 m / 6'

Sections: 2

Transport lenght: 94.5 cm

Weight: 70 

g

Top diameter: 1.1 mm

Butt diameter: 8.5 mm 

Lure weight: 1 g - 7

 g
Line test: 

2 lb

 - 6 lb