Dam Deluxe Smoke Oven Пушилня за риба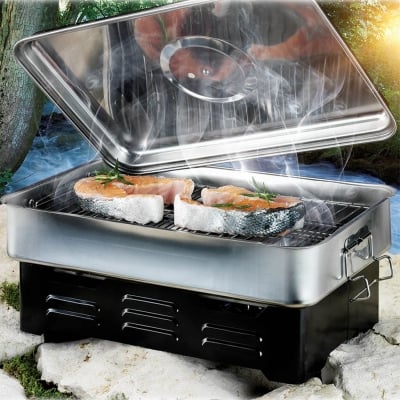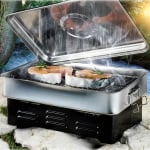 New product
Promo -30%
Free shipping
for orders over 150 € maximum weight 2 kg.
Add to Favorites
Your favourite products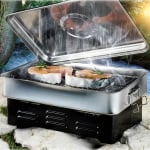 Dam Deluxe Smoke Oven Пушилня за риба
Add to cart
Information
Делукс димна фурна от неръждаема стомана. С пушилнята за риба за няколко минути може да се приготви много вкусно ястие с прясно уловена риба. Предлага се с две места на нагряване, лесна за почистване и пренос. Капакът има пластмасова, устойчива на температура дръжка и отвор за проветрение, който може да се затваря. Има странични механизми за закопчаване, които придържат капака на мястото му. Страничните вентилационни отвори са насочени надолу, което ви позволява да приготвяте храна дори в дъждовно време.
Размери: 43 x 27 x 20 cm.
Details
Barcode (ISBN, UPC, etc.)
4044641081741