Decoy Pluggin Single 27
It.№:

Decoy Pluggin Single 27
Print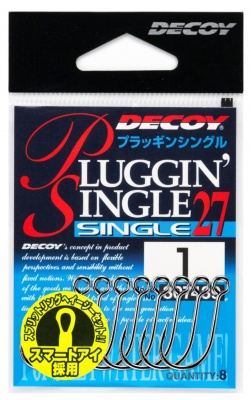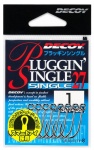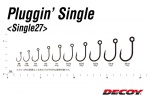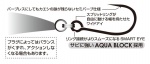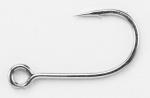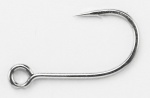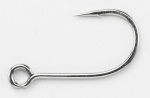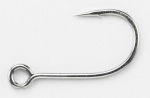 Unavailable
Free shipping
for orders over 150 € maximum weight 2 kg.
Discount period from
30.11.-0001
to
30.11.-0001
Add to Favorites
Your favourite products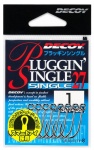 Add to cart
Information
Decoy Pluggin Single 27 are Japanese single hooks especially suitable for small trout wobblers. Because with light weight wobblers, the slightest change in weight leads to a change in their balance and, accordingly, their game is disturbed. And because the triple hooks are also small, the fish regularly disengage. Therefore, replace the triple hooks with single but larger ones. Then you will see the difference. The other advantage is that the single hook is more gentle on the fish's mouth, which is important if you put the fish back in the water.
Pluggin Single 27 # 8
weight: 0.1 г
8 pieces per pack
Pluggin Single 27 # 6
weight: 0.13 г
8 pieces per pack
Pluggin Single 27 # 4
weight: 0.2 г
8 pieces per pack
Pluggin Single 27 # 2
weight: 0.3 г
8 pieces per pack
Pluggin Single 27 # 1
weight: 0.4 г
8 pieces per pack
Pluggin Single 27 # 1/0
weight: 0.5 г
8 pieces per pack
Pluggin Single 27 # 2/0
weight: 0.6 г
8 pieces per pack
Pluggin Single 27 # 3/0
weight: 0.9 г
7 pieces per pack
Pluggin Single 27 # 4/0
weight: 1.2 г
6 pieces per pack
Pluggin Single 27 # 5/0
weight: 1.7 г
5 pieces per pack