Fiiish Black Minnow No5 Combo - 16cm, 15g
It.№:

Fiiish Black Minnow No5 Combo: Jig Head 15g + 2 Lure Bodies
Print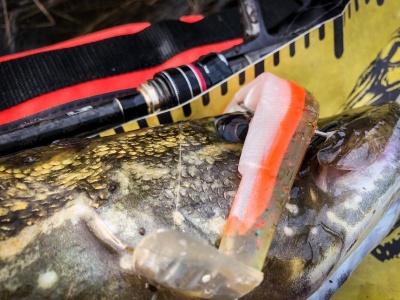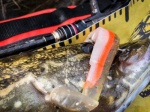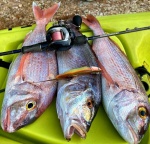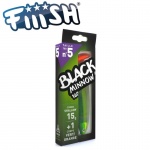 Unavailable
Add to Favorites
Your favourite products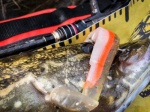 Fiiish Black Minnow No5 Combo - 16cm, 15g
Information
Fiiish Black Minnow Combo №5 - 16 cm, 15g - includes one ready installation - head 15 g, hook, body and spare silicone body, the contents are shown in the photo on the left. The size is 16 cm. Available in Green / Orange. To take advantage of other colors, you can make a combination of separately available hooks, heads and bodies. It is important to combine the same number.

Fiiish Black Minnow Combo No. 5 is a set of ready-made silicone, with head and hook, and as a spare in the combo there is another silicone body.
The size of the bait, marked with №5 is 16 cm, and the length includes the head itself. Jig head in the set is a Shallow series of 15 grams.