Fiiish Crazy Sand Eel No1 Double Combo - 10cm, 10g
It.№:

Fiiish Crazy Sand Eel No1 Double Combo - 10cm, 10g
Print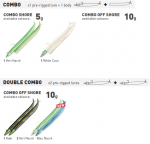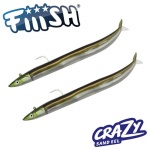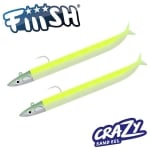 Unavailable
Free shipping
for orders over 150 € maximum weight 2 kg.
Add to Favorites
Your favourite products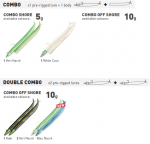 Fiiish Crazy Sand Eel No1 Double Combo - 10cm, 10g
Add to cart
Information
Crazy Sand Eel Double Combo Off Shore - 10cm, 10g - includes two ready-made mounts. It consists of 2 pcs. heads of 10 g and 2 bodies. The content is shown in the photo on the left. The size is 10 cm, the weight of the silicone body without the head is 3 g.