Libra Fatty D Worm Tournament 55 - 019 - hot pink limited edition / Cheese
It.№:

5905054002381
Print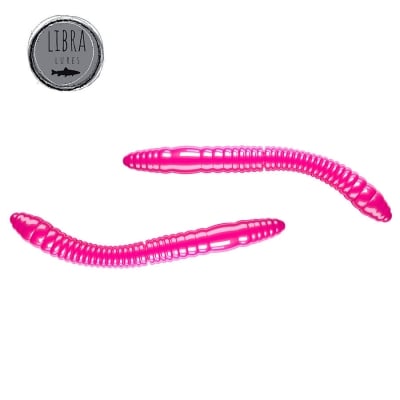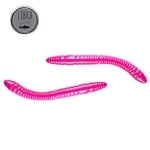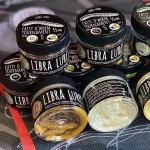 Unavailable
Free shipping
for orders over 150 € maximum weight 2 kg.
Add to Favorites
Your favourite products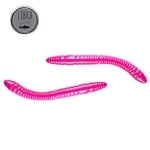 Libra Fatty D Worm Tournament 55 - 019 - hot pink limited edition / Cheese
Add to cart
Information
Fatty D'Worm is one of the biggest models of the brand. It is designed for selective fishing of large, wild Balkan trout in rivers as well as rainbow trout in lakes. The perfect lure for the cold season when the water is low and the fish are not very active.
Great thick tail, extremely good imitation of a real tasty worm drives the fish crazy.
Length: 55mm
Number in package: 12 pcs
Versions
Product
Color
Price
Availability
017 - bubble gum/вкус сирене
007 - yellow / вкус сирене
026 - hot apple green limited edition/вкус сирене
036 - coffee milk/вкус сирене
027 - apple green/вкус сирене
018 - pink pearl/вкус сирене
004 - silver pearl/вкус сирене
Details
Color
019 - hot pink limited edition / вкус сирене
Barcode (ISBN, UPC, etc.)
5905054002381