Libra Flex Worm 95 - 027 - apple green / Cheese
It.№:

5905054007706
Print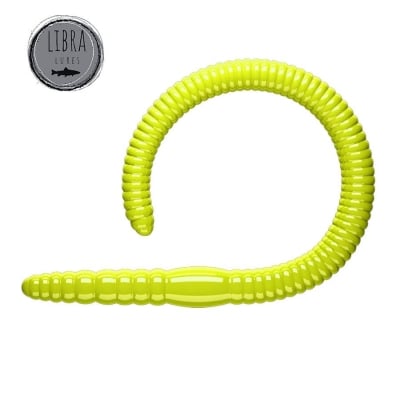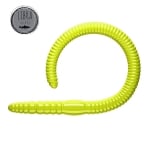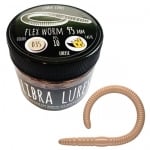 Unavailable
Free shipping
for orders over 150 € maximum weight 2 kg.
Add to Favorites
Your favourite products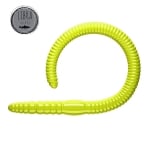 Libra Flex Worm 95 - 027 - apple green / Cheese
Add to cart
Information
The Flex Worm is a silicone worm designed to make fishing easy, fun and efficient. Thanks to the rounded tail, the lure works even with the slightest movement of the tip. It stands up and twists, provoking the fish to attack. No fish will be indifferent to such a naturally working earthworm. Its innovative shape makes it a universal lure and very easy to use. Tastes like cheese.
Length: 9.5 cm
10 pieces in a package
Versions
Product
Color
Size (mm)
Shape
Scented
Equipped with jig head and hook
Targeted fish
Price
Availability
007 - yellow / вкус сирене
011 - hot orange limited edition/вкус сирене
017 - bubble gum/вкус сирене
036 - coffee milk/вкус сирене
004 - silver pearl/вкус сирене
019 - hot pink limited edition / вкус сирене
Details
Color
027 - apple green/вкус сирене
Equipped with jig head and hook
Barcode (ISBN, UPC, etc.)
5905054007706