Lucky Craft Pointer Short Bill
It.№:

Lucky Craft Pointer 65 Short Bill
Print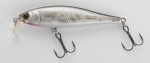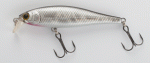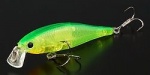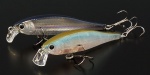 Unavailable
Add to Favorites
Your favourite products

Lucky Craft Pointer Short Bill
Information
| | | | | | |
| --- | --- | --- | --- | --- | --- |
| Lucky Craft | Дължина (сm) | Дълбочина (m) | Тегло (g) | Тип | Куки |
| Pointer 65 SB SP | 6.50 | 0.30-0.60 | 6.00 | suspending | 2x#8 |
| Pointer 78 SB SP | 7.80 | 0.80-1.20 | 9.20 | suspending | 2x#6 |
| Pointer 78 SB S | 7.80 | 0.80-1.20 | 10.30 | sinking | 2x#6 |
Free shipping Terms apply.
Lucky Craft Pointer 65SP is universal fish fighter. Any lure from the Pointer series carry its reputation based only on achievements and the Pointer 65SP is no exclusion from the rule. The action and performance of the larger Pointer lures is kept unchanged in the Pointer 65SP, as well as the details in it. It is a bit of finesse lure so pay attention to line and rob to use with. Due to its smaller body it needs to be worked less aggressively, darts trough the water even with the slightest move of yours.
The lure is 65 mm long and weighs 5.0 grams as it is equipped with #8 trebles at the front and back end.

Trolling is another method to us the Pointer 65SP with success when fishing for trout and again is careful with your tackle choice – a light one should be used for best results.

It is an exceptional lure for large trout fishing and successfully works for perch, pike and zander.
* Animation source: www.luckycraft.com