Power Eye PeeWee LimeGreen 150m
It.№:

Power Eye PeeWee LimeGreen 150m
Print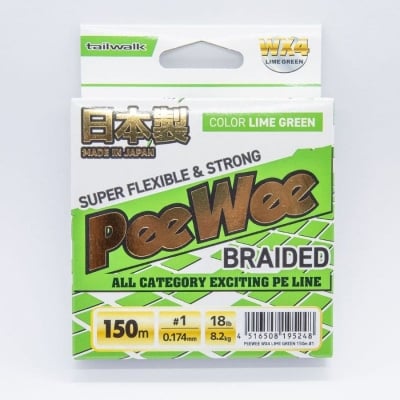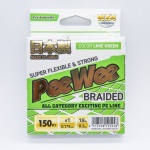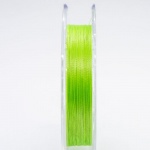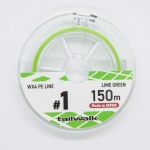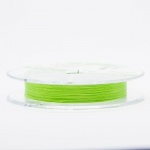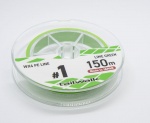 Unavailable
Free shipping
for orders over 150 € maximum weight 2 kg.
Versions
Diameter
0.135mm | PE 0.6

0.156mm | PE 0.8

0.174mm | PE 1.0

0.195mm | PE 1.2

0.249mm | PE 2.0
Add to Favorites
Your favourite products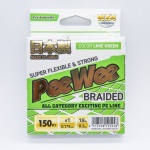 Power Eye PeeWee LimeGreen 150m
Add to cart
Information
The Power Eye knitted fiber is a quality product of the Japanese brand YGK and is produced especially for Tailwalk in Japan.
It is created with a four-thread braid WX4 and is characterized by incredible strength and absolutely meets the specified diameter parameters in the table. The fiber is green, allowing you to monitor the position of the bait and the distance at which it is located!
PE 0.3 - dia (mm) 0.094 - test lb 5 / 2.27 kg
PE 0.4 - dia (mm) 0.108 - test lb 6 / 2.72 kg
PE 0.5 - dia (mm) 0.121 - test lb 7 / 3.22 kg
PE 0.6 - dia (mm) 0.135 - test lb 12 / 5.50 kg
PE 0.8 - dia (mm) 0.156 - test lb 14 / 6.40 kg
PE 1.0 - dia (mm) 0.174 - test lb 18 / 8.20 kg
PE 1.2 - dia (mm) 0.195 - test lb 20 / 9.10 kg
PE 1.5 - dia (mm) 0.215 - test lb 25 / 11.40 kg
PE 2.0 - dia (mm) 0.249 - test lb 30 / 13.70 kg