Power Eye WX8 Marked
It.№:

Power Eye WX8 Marked
Print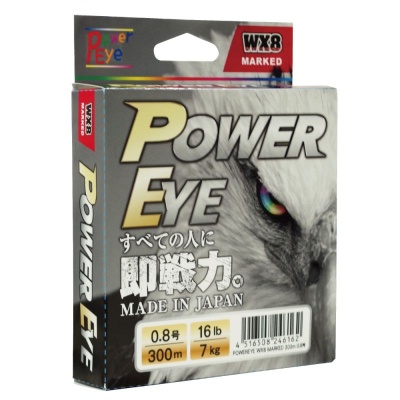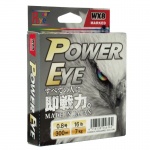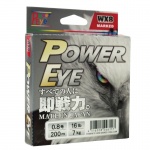 Unavailable
Free shipping
for orders over 150 € maximum weight 2 kg.
Versions
Diameter
0.132mm | PE 0.6

0.171mm | PE 1.0

0.191mm | PE 1.2

0.209mm | PE 1.5

0.260mm | PE 2.5

0.296mm | PE 3.0

0.342mm | PE 4.0

0.382mm | PE 5.0

0.418mm | PE 6.0
Discount period from
30.11.-0001
to
30.11.-0001
Add to Favorites
Your favourite products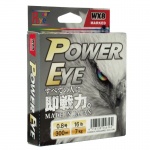 Add to cart
Information
PowerEye is a high-quality 8-thread fiber from the Japanese brand YGK and manufactured specifically for Tailwalk. It is made according to the new WX8 technology and is characterized by incredible strength and absolutely meets the set parameters such as diameter and strength. It has a significantly smoother surface than other PE braided fibers on the market!
PE 0.8 - dia (mm) 0.153 - test lb 16 / 7.00 kg
PE 1.0 - dia (mm) 0.171 - test lb 20 / 9.50 kg
PE 1.2 - dia (mm) 0.191 - test lb 25 / 11.00 kg
PE 1.5 - dia (mm) 0.209 - test lb 30 / 13.50 kg
PE 2.0 - dia (mm) 0.242 - test lb 35 / 16.00 kg
PE 3.0 - dia (mm) 0.296 - test lb 50 / 23.00 kg
PE 4.0 - dia (mm) 0.342 - test lb 60 / 27.00 kg
PE 5.0 - dia (mm) 0.382 - test lb 80 / 36.00 kg
PE 6.0 - dia (mm) 0.418 - test lb 90 / 40.00 kg