SG Parabellum CCS UL 7ft1inch 215cm 3-10g - 2sec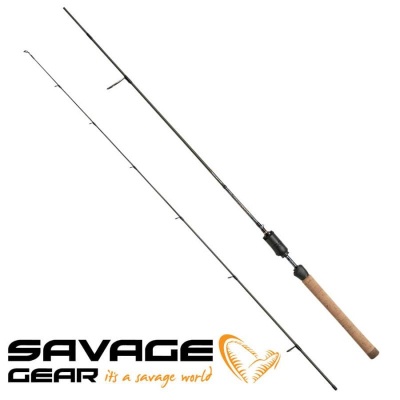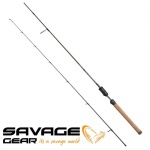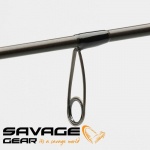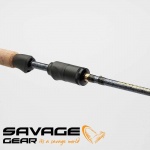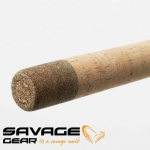 Unavailable
Free shipping
for orders over 150 € maximum weight 2 kg.
Discount period from
30.11.-0001
to
30.11.-0001
Add to Favorites
Your favourite products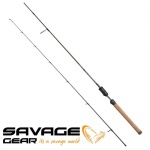 SG Parabellum CCS UL 7ft1inch 215cm 3-10g - 2sec
Add to cart
Information
Savage Gear Parabellum CCS is a super popular classic range of spinning rods, made of perfect carbon Toray blank, Coil Control guides, AAA cork handle with comfortable palm grip TPE and double lockable spool holder. Great choice from medium to medium fast stocks.

Fishing rod Savage Gear Parabellum CCS 8'1 "246cm 7-21g
Length: 2.46 m / 8'1 ''
Sections: 2
Transport length: 126 cm
Weight: 116 g
Operating range: 7-21 g
Fishing rod Savage Gear Parabellum CCS 9'2 "279cm 10-30g
Length: 2.79 m / 9'2 ''
Sections: 2
Transport length: 143 cm
Weight: 155 g
Operating range: 10-30 g
Fishing rod Savage Gear Parabellum CCS UL 6'1 "185cm 1-5g
Length: 1.85 m / 6'1 ''
Sections: 2
Transport length: 95 cm
Weight: 87 g
Operating range: 1-5 g
Fishing rod Savage Gear Parabellum CCS UL 6'1 "185cm 3-8g
Length: 1.85 m / 6'1 ''
Sections: 2
Transport length: 95 cm
Weight: 87 g
Operating range: 3-8 g
Fishing rod Savage Gear Parabellum CCS UL 7'1 "215cm 2-6g
Length: 2.15 m / 7'1 ''
Sections: 2
Transport length: 110 cm
Weight: 92 g
Operating range: 2-6 g
Fishing rod Savage Gear Parabellum CCS UL 7'1 "215cm 3-10g
Length: 2.15 m / 7'1 ''
Sections: 2
Transport length: 110 cm
Weight: 96 g
Operating range: 3-10 g
Versions
Product
Model
Price
Availability
Discount period from
30.11.-0001
to
30.11.-0001
Discount period from
30.11.-0001
to
30.11.-0001
Discount period from
30.11.-0001
to
30.11.-0001