Savage Gear SG8 100 BC LH 7+1BB(2JP) BC 6.6:1 Мултипликатор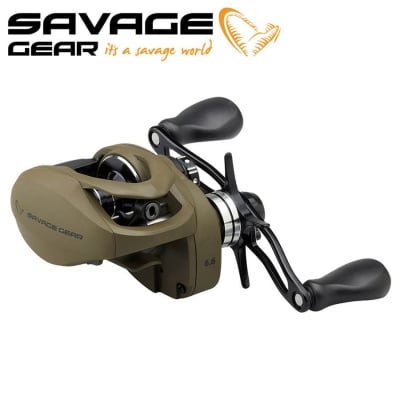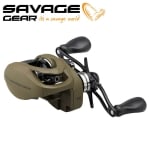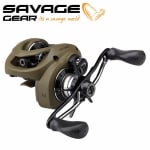 New product
Free shipping
for orders over 150 € maximum weight 2 kg.
Add to Favorites
Your favourite products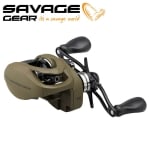 Savage Gear SG8 100 BC LH 7+1BB(2JP) BC 6.6:1 Мултипликатор
Add to cart
Information
Богатство от идеи и иновации, които да ви помогнат да постигнете целите си за риболов. Освен очевидните впечатляващи характеристики, като сачмени лагери 7+1 от неръждаема стомана, машинно обработено зъбно колело, DuraGrease и алуминиева рамка + корпус (супер здрав и твърд), истинският акцент на този SG8 BC е външната центробежна спирачка.Тази спирачка улеснява замятането и особено борбата с голяма риба, увеличава разстоянието на замятане и намалява проблемите при замятане при силен вятър. Способна е да хвърля примамки от пет грама нагоре.
Алуминиева рамка и корпуси, боядисани с EDP
Прецизно копче за плъзгане
Отделен макародържач от неръждаема стомана на модела
Външна центробежна спирачка
DuraGrease
Savage Gear SG8 100 BC LH 7+1BB(2JP) BC 6.6:1
Тегло: 180 g
Лагери: 7 + 1 BB (2JP)
Предавателно число: 6.6:1
Мъртва тяга: 9 kg
Обиране на влакно с един оборот: 66 cm
Капацитет (mm / m):0.28 / 130
Details
Barcode (ISBN, UPC, etc.)
5706301759733