Shimano Sustain 4000 XG FJ Макара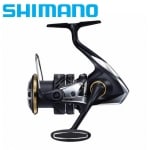 New product
Free shipping
for orders over 150 € maximum weight 2 kg.
Add to Favorites
Your favourite products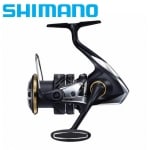 Shimano Sustain 4000 XG FJ Макара
Add to cart
Information
Новият Sustain за 2021 година е част от MAGNUMLITE сериите и включва MGL Ротор за още по-леко и гладко въртене, както и прецизен контрол над примамката, комбинирано с издръжливост и защита на алуминиевото HAGANE тяло. Черното тяло със сатенен цвят и хромираните детайли изглеждат наистина уникално, но истинската красота на макарата е нейната работа и начина по който се усеща в ръката. Вградени са най-новите технологии на SHIMANO като Micro Module Gear II , Silent Drive , Long Stroke Spool и много други.
Shimano Sustain 4000 XG FJ
Тегло: 260 g
Лагери: 8 + 1
Предавателно число: 6.2:1
Мъртва тяга: 11 kg
Обиране на влакно с един оборот: 101 cm
Капацитет (mm / m): 0.30 / 180
Капацитет на шпулата(конец) - #4.0-150m
Резервна шпула - НЕ
Details
Line Capacity
0.30mm / 180m
PE #4.0-150m
Barcode (ISBN, UPC, etc.)
22255248075